Mission Statement
"The goal of the New Denver Hospice Society is to support the quality of living while in the process of dying and healthy transition through grief for the bereaved."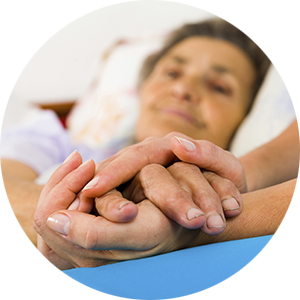 This poem was found at the hospital bedside of a woman dying of cancer. She was in a room with three other patients:
Please come and touch me
I lie here in this cold, hard bed
in a sterile room, with strangers.
Unknown faces come and stare
I am doped up, washed down, trampled.
And all I want
is for your being to touch mine
as I die.
Your being to touch mine is exactly what hospice is about. In these difficult days of hospital cut-backs and extreme short staffing, the human side of medical care often gets lost, as this woman describes. Hospice care offers physical, emotional and spiritual support for dying persons and their loved ones. This can take place in a hospital, care facility or the person's home.