Those who have the strength and the love
To sit with a dying patient
In the silence that goes beyond words
Will know that this moment
Is neither frightening nor painful,
But a peaceful cessation of the functioning of the body.
Watching a peaceful death of a human being
Reminds us of a falling star;
One of the million lights in a vast sky
That flares up for a brief moment
Only to disappear into the endless night forever.
Elizabeth Kubler-Ross
VOLUNTEERS…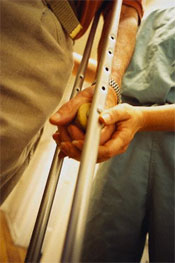 Volunteers "companion" clients and families and enhance existing relationships by creating comfort in an unfamiliar hospice or hospital setting, or support them at home.
Volunteers provide respite so family caregivers can take a break or get some rest.
Volunteers through active listening can give clients space to revisit old memories, enhance meaning or bring the context of having done the best they could with what they had at the time.
Palliative care makes the promise that the client and the family will be cared for spiritually, intellectually, emotionally and physically.  No one person could possible do that, and of course no one person does. What is required is the willingness to be present with people in their fear and uncertainty.
In this work, it simply comes down to how comfortable we are with ourselves, with others and with the whole idea of dying, because often working with the dying involves more "being" than "doing".
How can we help?
We begin with who we are. Our life experiences of loves and losses, our history, our interests are all available to help us connect with clients and their families.
"Sitting with someone who is dying helps me relate to my own aging and mortality, gives me a feeling of connection to something elemental and is as close as I come to a sense of spirituality."  Tonio
"Volunteering for Hospice has helped me to appreciate and enjoy my life."  Barb
"Being with someone in the last days of their life is a huge privilege. You have the opportunity to help someone achieve a peaceful passing and in so doing you find your own peace.  I always come away from the experience feeling blessed."  Ana
Click here for the Hospice Volunteer Application